Overview
The Ministry of Parliamentary Affairs and Governance was established via gazette order in 2020 September. A new Ministry with a small staff compliment that works together to ensure that the reporting commitments are complied with as a Country.
The Ministry act as the lead coordinating body for reports and questionnaires that are required as part of Guyana's Treaty Reporting commitment which includes human rights and anti-corruption framework. 
Mission: The Ministry of Parliamentary Affairs and Governance is aims to manage the diverse affairs of Government in the Parliament of Guyana by undertaking the administration, planning, coordination and monitoring of Government's parliamentary business; responding actively and efficiently to Parliament matters on behalf of Government; ensuring effective, accountable and transparent institutions; promoting responsive, inclusive, participatory and representative decision-making at all levels, coordinating the Constitutional and Electoral Reform processes, and, any other assignments conferred by the President.
Responsibilities: Some of the Ministry's responsibilities include:
Management of Government's legislative agenda

Management of Government's business in the National Assembly 

Taking the lead on Strategic Governance matters including electoral reform

Implementing and Protecting principles of good governance in Guyana

Promoting inclusion and participation through various mechanisms including the National Stakeholders Forum

Coordinating the monitoring, reporting, implementation and follow-up of Guyana's Human Rights treaty obligations

Establishment and Coordination of the National mechanism for Reporting and Follow-Up

Coordinating the monitoring, reporting, implementation and follow-up of Guyana's Anti-Corruption treaty obligations

Establishment of the National Coordinating Committee on the IACAC and UNCAC

Overseeing the work of the Integrity Commission

Representing the financial allocations to Guyana's sixteen Constitutional Bodies in the National Assembly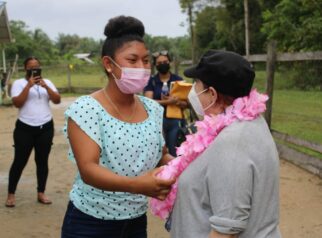 Our Mission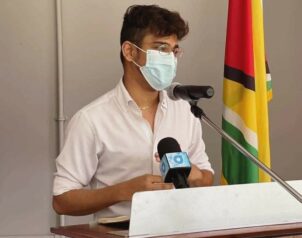 Our Vision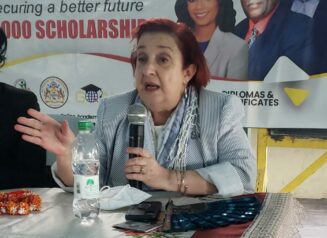 Our Values