The National Stakeholders Forum started in 2008 under the People Porgressive Party Civic's government  as a mechanism for civil society organisations to have a systematic engagement among each other and to also have open communication with the government. 
This follows a principle of good governance models which are consensus-oriented, participatory, inclusionary, transparent and accountable to the people which the state serves, including the wide cross-sections of people who are represented by civil society. 
This includes human rights organisations, faith-based organisations, youth organisations, community groups, cultural organisations, interest groups, and many other categories of formal and informal organisations. 
The National Stakeholders Forum was discontinued between 2015 and 2020, but is now being resuscitated by the Ministry of Parliamentary Affairs and Governance. Since its resuscitation in 2021, the Ministry has coordinated virtual meetings with both general and specific groups from a constantly growing database of stakeholders. 
Meetings are typically held quarterly, but special meetings can be called when necessary.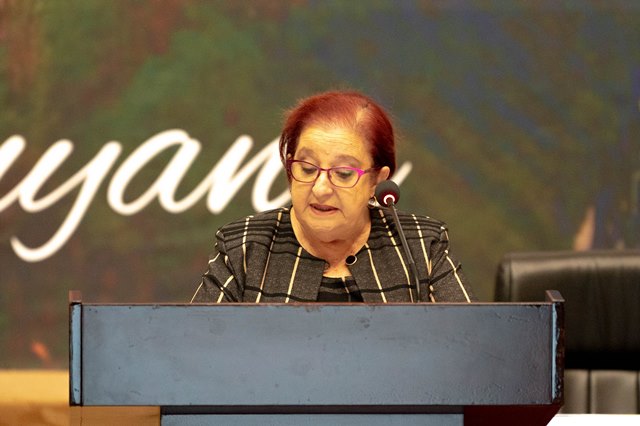 In keeping with the government's commitment to fostering inclusivity and transparency in the electoral process, the Ministry of Parliamentary Affairs and Governance today hosted the National Stakeholders Forum at the Arthur Chung Conference Centre.